mezzeMarin
In 1975, Pakyürek Group of Companies built its seafood processing, quick freezing and storage plant which was one of the firsts in Turkey in 1975. Initially, this plant on an area of 40.000 m² with an indoor capacity of 15.000 m² produced frozen seafood only for export markets. Pakyürek Group of Companies has been in the frozen food industry as one of the leading companies of Turkey and the world for over 50 years.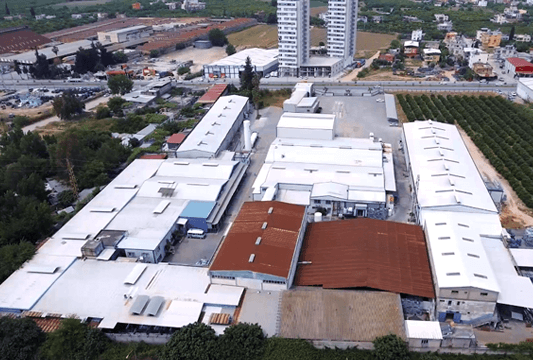 Pakyürek Group of Companies imports seafood from several countries including Norway, Iceland, Spain, China, India, Chile and Peru and processes them in its plant equipped with cutting edge technology to meet the demand of frozen seafood in the local market and Horeca channel.
With its motto "Let Turkey Eat Fish" Pakyürek Group of Companies processes special seafood from all over the world and offers them under the brand mezzeMarin at 20,000 sales points through discount supermarkets, major hotel, cafe and restaurant chains. Pakyürek Group of Companies' brand mezzeMarin , has become one of the leading brands of Turkey in frozen seafood sector.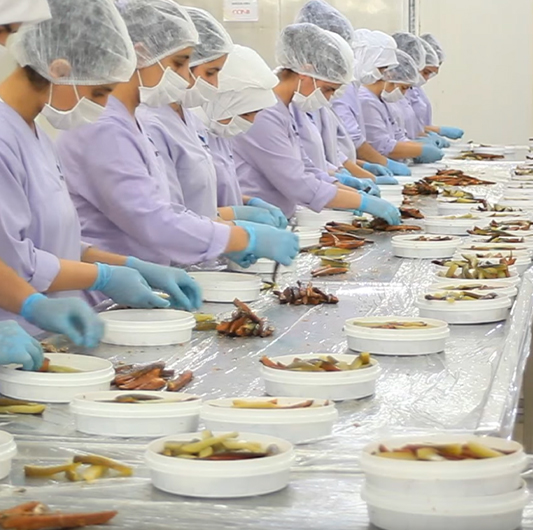 mezzeMarin branded products are processed using cutting edge technology under strict hygiene conditions and in accordance with international standards and enjoyed by people in Turkey and in many countries in the world.
Eighty percent of employees working for Pakyürek Group of Companies mezzeMarin brand are women and the company sets an example for women's employment in the industry and in all business world.
For its mezzeMarin brand, Pakyürek Group of Companies continues to develop products and create new categories by focusing and analyzing its consumer habits, tastes and preferences.