NEWS
Women are Responsible for Everything Here!
As a brand which promotes equal opportunity for women and supports employment of women, 80% of the employees of mezzeMarin are women and we celebrated the International Women's Day on March 8 with all of our colleagues. We gave flowers as small but heartfelt gifts to all of our female employees to celebrate this day.
We believe and support that women should be in every walk of life with the highest initiatives and we are proud to more than fulfil all of our responsibilities in this sense. Taking this opportunity, we would like to celebrate the International Women's Day of all women, most notably our employees one more time.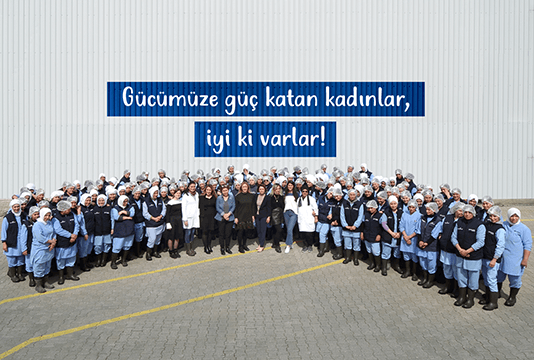 mezzeMarin Made an Impression at HORECA 2020!
Our brand mezzeMarin had a stand in HORECA 2020 which was hosted by the city of Izmir for the second time with the participation of the most distinguished tourism companies of Turkey.
mezzeMarin was the in the limelight with products specially produced for HORECA group and became one of the standout names of the trade show and had meetings with industry leaders.
Ayhan Sicimoğlu, famous traveler and gastronomist and Hazer Armani, a famous chef in Turkey were among those who visited our stand.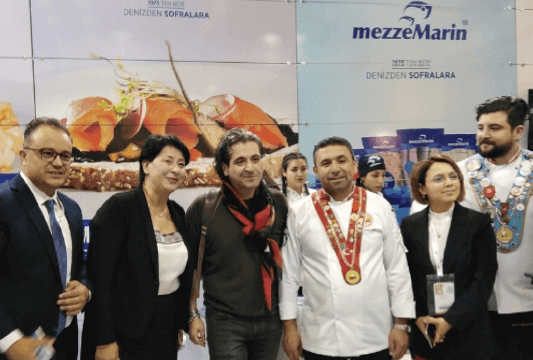 One of our brands mezzeMarin attracted attention from a large crowd in Special Event for Adana Brands held at Adana Metro between the dates of January 09-12 . We had a tasting stand to offer fish sandwich to the visitors in the event held at Adana Metro. Being one of the important brands of Adana, we were happy to have the opportunity to let our fellow people from Adana taste our products.
Another event we participated in was the 27th International Food and Beverage Trade Show on January 15-18, which welcomed around 45 thousand industry professionals and visitors from 37 countries. We promoted and marketed our products to visitors of mezzeMarin stand during the trade show organized in Antalya Anfaş Expo and Convention Centre.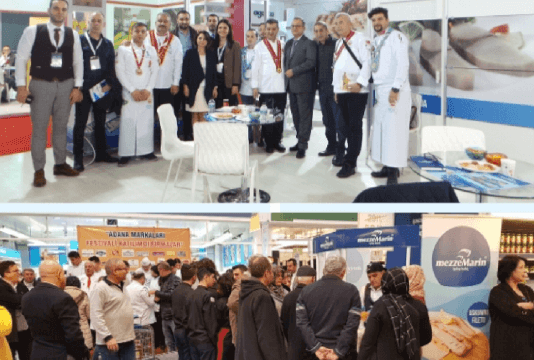 Governor Demirtaş Visited Our Plant
The Governor Mahmut Demirtaş paid visits to Çay Farm Animal Husbandry and Dairy Farm, Pakmil Milliler Power Production Plant and Pakyürek Seafood Processing Plant.
Durmuş Gençer, Karataş District Governor and Muhammet Ali Tekin Provincial Director of Agriculture and Forestry were with the Governor Demirtaş during the visit. During his visit to Pakyürek Seafood Processing Plant , Governor Demirtaş wished the success to Behiç Pakyürek and Selami Pakyürek , the owners of the company that processes seafood and exports frozen seafood.
The Governor Demirtaş thanked all the companies for their contribution to the production potential and economy of the city and of the country and added that they will continue to help and support investors which play an important role for the company to reach its 2023 economic goals.